Jürgen Wieshoff ist seit mehr als 25 Jahren als Reisejournalist tätig. Während seiner vielen USA-Aufenthalte hat er als Korrespondent für deutsche und südamerikanische Fachzeitschriften berichtet und verschiedene Reiseführer geschrieben.
IT/TK/Neue Medien
Aufgrund der Tätigkeit als Berater der Europäischen Kommission in Brüssel in den Bereichen Telekommunikation und Datensicherheit, (u.a. Medizintechnik) ist hier zum einen eine umfangreiche Erfahrung vorhanden, aber auch die Notwendigkeit, ständig über den aktuellen Stand der Technik zu berichten. Dies geschieht unter anderem in dem Innovationsmagazin "World of Innovation"Roblox Robux Hack 2017
Jürgen Wieshoff ist aktiver Sportler zu Wasser, zu Lande und in der Luft:
Aktiver Segler und Motorbootfahrer, vornehmlich auf dem Bodensee, zunehmend aber auch in internationalen Revieren.
Begeisterter Oldtimerfan und Schrauber, auch hier in allen drei Elementen, vornehmlich aber mit einem Faible für klassische englische Fahrzeuge
Seit 30 Jahren Pilot und Fluglehrer für Heißluftballone mit  internationaler Wettkampferfahrung, Lehrschwerpunkt Meteorologie.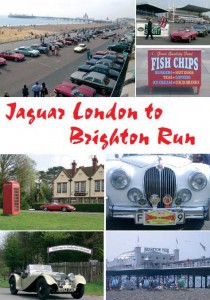 Jürgen Wieshoff hat für viele deutsche Zeitschriften über Oldtimerveranstaltungen in den USA und England berichtet (Arbeitsprobe Brighton)
We launched our Synchronoss WorkSpace which is our new cloud based file, sync and share offering for small and medium sized businesses that provide employees with secure access to corporate data across devices anytime, anywhere. And we launched our Integrated Life Platform which enables seamless activation of next
www.foakleysaaaa.com/home/fake-oakley-sunglasses-sale/
generation connected devices, like connected homes, automobiles and health and wellness devices. And AT is the first carrier to deploy our Integrated Life, the power to AT Drive platform and AT Drive Studio for connected cars."In the 10 years that I've been doing this, the computer sophistication has grown exponentially. So now we have not only the ability but the mandate to take
http://www.cheapjerseysselling.com
all these considerations in parallel. Yes, we focus very much on the television and making sure that our five networks have equitable and strong television packages, but we equally have to take into consideration the
wholesale jerseys china
32 teams and making sure that we're not competitively disadvantaging to an extreme any one of those teams."However a loss in Week 17 to the San Diego Chargers and win by Kansas City would knock the Broncos down to a wild card.3. z Cincinnati Bengals (11 4): If they want to give injured QB Andy Dalton an extra week to heal with a bye, they'll need to
cheap jerseys wholesale
beat the Baltimore Ravens on Sunday and hope for a Denver loss.4. Denver Broncos (7 3) Devontae Booker is
http://www.cheapraybans2013.com
the
Cheap Football Jerseys
starter in Denver but he hasn't done much with the role. Over his past three games he is averaging a meager 2.8 yards per carry. Anderson was averaging before he got hurt. Denver's offense could use a boost and a healthy running game is a good starting point. (LWR 6)Calgary based pipeline company, Enbridge Inc., will soldier on with Northern Gateway plans without CEO Patrick Daniel who announced his retirement before the end of the year, and more than likely before seeing major pipeline completed. Some are celebrated as a tribute to a hallmarked career, while others can seem forced or premature. For long time president and CEO of Enbridge Inc. (TSX: ENB) (NYSE: ENB), Patrick Daniel, 65, the announcement of his retirement before the end of the year is sending shockwaves, considering how close his company is to embarking one of the most controversial and important pipeline constructions in Canada's history. Seeing the respected Daniel get this close to his goal, only to get beat by the clock is nearly as disappointing as when Detroit Lions' star running back, Barry Sanders, shocked the sporting world
http://www.cheapjerseys2013.com
by announcing his retirement in 1999, just 1,200 yards short of the all time NFL rushing record.
how the green bay packers compete with the nfl big boysPlay the video and pause at the first frame you want to use. Then go to "Tools" and click "Take Picture From Preview." Name the file "1" and save it to a new folder. Resume playing the video and pause again at next frame you want. Save it as "2." Continue this process until you have all the frames you want. It is best not to use more than about ten frames, since this affects file size and download speed.There is some stirring news for hardcore NFL Fans! The NFL Red Zone channel has been available on dish network from 2009. Unlike NFL Sunday Ticket Package, NFL Red Zone is not fortune dependent. In collaboration with Comcast, Dish Network has promised their millions of subscribers
fake oakleys
to provide the new channel three years before the scheduled plan.For the last two weeks there's been one song playing in our ramshackle share house more than any other. That song is Robin Thicke's Blurred Lines and it's successfully planted a recurring beat in all of our pliable minds. I hadn't, until recently, paid much attention to the song's lyrics, until I considered the song's title. One viewing of Thicke's
wholesale jerseys
video clip should make any well adjusted person furiously mad.So, if you can think of those as two
cheap mlb jerseys
different, separate tricks, it's going to make your back tucks a lot higher, a lot more powerful and a lot more consistent, rather than just throwing a back flip on the ground. Alright, so now we're going to actually talk about throwing the back
replica oakleys
tuck. However, it left behind major emerging markets in APAC like China and Indonesia
fake oakleys
in terms of growth in online users as of May 2014.Asia Pacific will boast of over 1.33 billion internet users this year, the largest online population of any region in the world, eMarketer said in the report."Within the region, internet usage rates span a broad range, from as low as 17.4 per cent of India's population this year, to nearly eight in 10 in South Korea," it added.The research firm said there is a clear split between developed internet economies South Korea, Japan and Australia, which all have at least three quarters of their total populations online and less developed, but growing, markets like Indonesia and India.South Korea accounted for the highest 78.9 per cent of the internet penetration growth in Asia Pacific followed by Japan (77.3 per cent), Australia (76 per cent), China (48.5 per cent) and Indonesia (33 per cent)."Unsurprisingly, it's these less mature markets that are growing their web populations more quickly, both because of their relatively smaller bases and the basic fact that saturation is far off in these countries," eMarketer said.India led Asia Pacific nations in user growth at 28.9 per cent followed by Indonesia (14.9 per cent), China (6 per cent), Australia (1.7 per cent), Japan (0.8 per cent) and South Korea (0.7 per cent)."Double digit growth rates in India's Internet population are expected throughout eMarketer's forecast period (2012 '18), while Indonesia will also post increases
cheap oakleys
of 10 per cent or higher through 2016," the firm said.By contrast, it expects online populations of South Korea and Japan to stagnate over the same period.Industry body Internet and Mobile
oakley outlet
Association of India (IAMAI) expects India's internet user base to touch 243 million by this month, projecting a year on year growth of 28 per cent.